Nyheter
Published: Saturday, 18 May 2019
Written by Kalle Hultman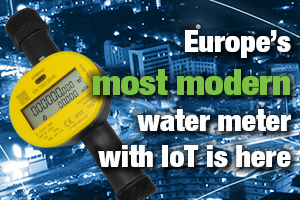 Äntligen lanserar Ambiductor sin mest revolutionerande mätare någonsin. Den efterlängtade Qalcosonic W1 är här.
Den finns för både DN15 och DN20 och stöder flera radioprotokoll.
Qalcosonic W1 tar ett rejält tekniskt kliv förbi alla andra mätare på marknaden.
Published: Saturday, 22 December 2018
Written by Kalle Hultman
At the Smart City conference, all LoRa-related companies linked together to show what opportunities exist in technology that promotes collaboration. The experiment was an unexpected success!
Published: Monday, 29 October 2018
Written by Kalle Hultman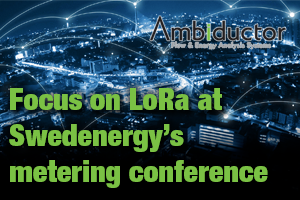 The annual conference of district heating substations and energy meters has come to an end. Ambiductor was there to learn, lecture and exchange experiences. On site there were many of Sweden's all energy companies. Here's a bit of what we saw.
Published: Tuesday, 06 November 2018
Written by Kalle Hultman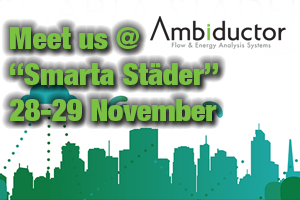 Internet-of-Things is an expanding industry. In order to pay attention to new smart solutions that are made possible with a new type of communication, a number of companies in Kista gather to share experiences and promote new technologies that save working time, increase comfort and save on the resources of the environment.
Published: Wednesday, 24 October 2018
Written by Kalle Hultman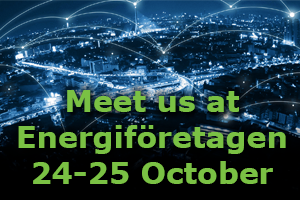 Today, Energy companies start Sweden's annual conference in Gothenburg, which deals with substations and energy meters. Ambiductor is invited as both exhibitors and lecturer.