Published: Monday, 24 April 2023
Written by Kalle Hultman
At Kistamässan May 3-4, Ambiductor will show meters and sensors for a smarter city. As an example, a utility plant will be shown live with both data collection and control.
The company supplies IoT products from water meters, indoor climate and energy meters to bath temperature buoys, lifebuoys and weather stations. Everything is connected through various systems such as Lorawan, NB-IoT, etc. In addition, the IoT platform Ambisolution, which has been developed to collect, visualize and send processed data for billing and analysis will be shown.
IoT technology is expected to have a globally sales of SEK 5600 billion 2025. This is a technology that has come to stay and is the future in real estate and society. Ambiductor is happy to tell you more about the technology where wired technology and mobile connection have received competition from open systems with extremely long range and battery times. Join us on this exciting journey.
Welcome to Kistamässan 2023 - 3-4 May. Tickets and heavily discounted conferences can be obtained with the link below:
https://www.trippus.se/web/Registration/Registration.aspx?view=registration&idcategory=AB0ILBCeXMVX2zVoBwPpOrgQ8FO1rY2ZxfjFjudsCE__6Y6X7BZwIho-K3EtiWzoK1YYIqephnNi&ln=eng&exhibitorwebId=AB0ILBDR-GpZmPm0nbhJ5NGy9MP4pE932tlcGeOBp5BIw3nlX1KgEvzEl9CLu3iOp-nqIajcBzFa
The booth is located on E: 12 in the middle line at the fair.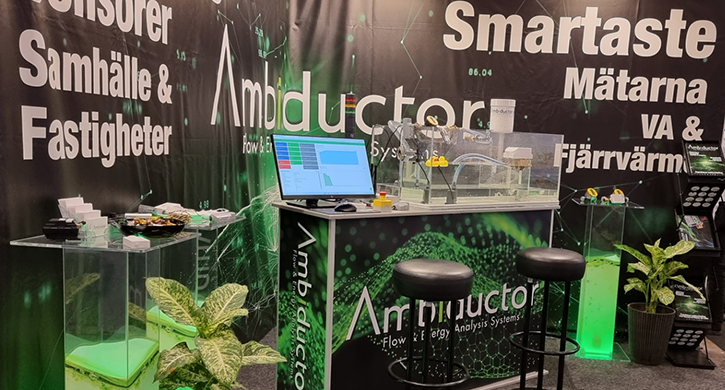 During the fair, Ambiductor will present a series of news regarding gateways, sensors and brand new uses for Internet-of-Things!